London 2012 Logo Lisa Simpson.
Wow, pretty crappy design. Rooms all in a row? What are those, military barracks?

Even the iphone has finally forgone the too simplistic approach of Apple, this house should learn from the iPhone.
---
London 2012 Logo Lisa Simpson.
2. Slim MacBook? Don't you mean tiny MacBook? Apple could quite easily make the iPhone Smartphone and the MacBook Nano one and the same.


I don't think so - we're talking about radically different form-factors for a superslim MacBook vs. a PDA smartphone. A MacBook still has to have a decent screen and keyboard, and an iPhone Pro still needs to be pocket size.

Here's what I might expect:

1) MacBook nano: 10.6" widescreen, metallic finish in nano colors, and thinner and more rounded than the current MacBooks (though the slimness will be limited by the optical drive, unless they get rid of an internal optical drive which I don't think Apple will do)

2) iPhone Pro: probably a slider phone with a Treo/Blackberry style qwerty keyboard tucked away. Maybe Apple will innovate here and come up with something better than a slider though. The options I've seen for integrating a qwerty keyboard are:
- regular solid bar-type phone like Treo or Blackberry
- slider phone like LG Chocolate (haven't seen this for a smart phone though)
- sideways slider like Sidekick or T-Mobile MDA
- sideways clamshell like Nokia Communicator

Personally I think both the "slim" iPhone and the "PDA" iPhone will be slider phones. The reason being that I think Apple will design the phones to look almost exactly like the iPod when viewed from the front. So I think the "slim" phone will basically be be a slider iPod nano, and the "PDA" phone will basically be a slider video iPod. Probably they will only be offered in one color to start with, in order to simplify manufacturing and inventory control. Probably silver or black for the iPod nano phone, and black for the iPod PDA phone. Though both phones will have a metal case instead of plastic...
---
Lisa Simpson giving head
iCaffeine
Sep 12, 07:45 AM
wow, this is so freaking exciting...

:D
---
London 2012 Olympic Logo
well after moving, i finally have my computers setup again. i just got internet access today, but it is looking terribly slow. i just started folding with 4 GPUs for right now. i'll see how this goes before i start with the big units
---
London 2012 Olympic logo
Schmoe0013
Jan 15, 05:11 PM
Time capsule is worth looking into.

I think apple is going to make a LOT of money on the renting of movies, and i really like the idea!

iphone update is very nice, google maps wins again!

macbook air... i could see getting it if i had a decked out mac pro with dual 30 inch..

for a stand alone laptop with no other computer... hard to convince me to buy it.
---
London 2012 Olympic logo
The biggest problem with Windows is Microsoft doesn't design Windows for consumers. The biggest chunk of their cash-cow comes from the enterprise. And the Windows desktop platform reflects that.

That didn't change with Windows 7. What's sad is they have a lot of innovative consumer-focused product teams (Media Center, Zune, XBOX, Live, Bing, Auto Collage, Windows Home Server, etc) that don't work together and don't have enough clout to make their projects prominent. They should let those guys develop the next consumer version of Windows instead of just throwing their different projects into Windows sporadically or in most cases optionally.

Take the Windows Live components:

Windows Live Family Safety - Should be integrated into 7's Parental Controls
Windows Live Mail, Mesh (Backup), Messenger, Movie Maker, Photo Gallery - Should be included on the default "home" version of 7
Windows Live Writer - Should be included as an optional install

http://explore.live.com/

Then you have the optional Zune jukebox, which should be the default media player in 7 instead of Windows Media Player. Windows Media Player in 7 has a really neat "remote media" feature (think Back to My Mac meets your iTunes library), but no one knows about it or how to use it. And it's not present in the optional Zune jukebox software and isn't compatible with Windows Phones or Zune devices (obvious oversight there).

http://windows.microsoft.com/en-US/windows7/Stream-your-media-over-the-Internet-using-Windows-Media-Player

http://www.zune.com

Then there's Media Center, which really should be updated to use the newer Metro UI and adopted to be the front-end media experience on both the XBOX 360 (and I'm not talking RDP-like Media Center Extender functionality), PC (for DVD/Blu-ray playback, etc) and possibly tablet UI.

http://www.microsoft.com/windows/windows-media-center/get-started/default.aspx

There's Microsoft Research's Auto Collage, which should be included as a plug-in for Windows Live Gallery instead of a $20 separate program that no one knows about.

http://research.microsoft.com/en-us/um/cambridge/projects/autocollage/

The "Drive Extender" technology that Microsoft recently pulled from Windows Home Server should have been how future versions of Windows handle hard drives (no more drive letters).

http://en.wikipedia.org/wiki/Windows_Home_Server#Drive_Extender

Why Bing photos/themes aren't prominent in Windows 7 or the default wallpaper in 7 I'll never know.

http://windows.microsoft.com/en-US/windows/downloads/personalize/themes

Don't get me started on the lack of Security Essentials being pre-installed as part of the default "home" version of Windows.

http://www.microsoft.com/security_essentials/

The list is endless. It's like someone is asleep at the top. And the rest of Microsoft takes the attitude of "We make that? OK. Well, let's just throw it up on the Web site."

Yes indeed. We all know it's an unfocused mess. Preaching to the choir.

However, it's good to remind everyone of that now and then. I hate it when MS fans get their hopes up for nothing. Like with the Zune, etc. And pretty much everything else they've half-assed outside of videogames and boxes to play them on.
---
London 2012 Olympic Logo and
ClimbingTheLog
Oct 30, 09:59 AM
in a sense he's right. with a bsd license, you can really do whatever you want

True - again, though, this is purely a user's perspective. With the BSD license, the developer loses all rights to say what happens to his code. The GPL gives the developer the right to stipulate a redistribution term. So the "most freedom" award can't be given in a vacuum.

Different tools for different jobs; both good; pick the right one, etc.
---
Lisa Simpson doing a blowjob
What a surprise, Tech Crunch got a story completely wrong

and it was repeated by MacRumors and everyone jumped all over it...

really you are just going to point a finger at Tech Crunch? We are all to blame here for jumping.
---
home to masterpieces frommar , moveolympics london London+2012+olympics+logo+lisa+simpson International olympic logo lisa clairvoyance galleria Of
Oh... hang on. That sounds awfully familiar. (http://en.wikipedia.org/wiki/Microsoft_Works)

They killed Works for Office Starter precisely for this reason. You get basic, ad-supported, functionality with the PC but are actively encouraged to "activate" to a real version of Office. This incentive wasn't there with Works as a separate suite.

EDIT: Apple may be king of the upsell on the hardware front, but Micorosoft is great at in in software.

B
---
London 2012 Olympics logo
To say that Apple innovates anything these days is disingenuous, at best.

What Apple does is define what is stylish and chic. This isn't a negative thing, however. Style is very important because a poorly designed product can be a pain to use and doesn't make us feel good about our purchases.

There are a host of innovators across the tech world, but Apple isn't one of them. If I want to find the next building material or breakthrough mechanism, I'm certainly not going to look at Apple.

On the other hand, if I want to find the one company that is going to take existing technology and make it stylish, sleek, easy to use, and generally fun to use, then I look squarely at Apple.

No matter how frustrated I become with some of Apple's choices (for example, why can't I have a matte mbp without a custom order like I could a few years ago?), I must admit that its products are always beautiful and much easier to use than others on the market.

That's really where Apple's strength lies. Other companies haven't figured out how to "un-techhead" their product lines.
---
London 2012 logo aka Lisa
jonnysods
Mar 26, 01:21 PM
I jumped in at Tiger. Couldn't believe how amazing it was when I first used it. Then Leopard, so many UI improvements and ways to look at files without opening them. It really does get better with each release....!
---
PROOF that the 2012 Logo looks
tigress666
Apr 25, 12:14 PM
I actually really dislike the borderless look. I hope they don't do this. A larger screen is one thing I really don't need. If I want a big screen, I'll get an iPad.

Actually, I do think having some border is good, but I don't think it looks bad. In fact, the more I look at it especially compared with the iphone 4, the more I think it looks *better* (in comparison the 4's sides and top and bottom look too thick). Of course it probably doesn't help that's a white iphone (I don't like the white iphone in general).

I think in black I'd probably be neutral between the two (black doesn't look as bad with that thickness I think).

And if they don't change the resolution, I still don't see much point. You're not really getting more screen real estate. I suppose it will be a little easier on the eyes to have bigger text/icons. But would that really make that much of a difference on that front either?
---
logo for the London 2012
It is folding at stock speed with threading turned off and it is doing big normal units at 3 minutes per frame. For some reason it hasn't gotten any -bigadv units since I set it up like this. It is using all 6 cores at least.

awe man. well at least you have it going. it's too bad you don't have it running bigadv units though.


3.7 is still really good, hope it stays there ok.

thanks. yeah i can live with 3.7. i just hope it stays stable


I'm starting to think that gpu's are the only way to go from now on; you tend not to lose wu's on them and if you do it only takes a couple of hours to catch up to where you were on the last one, not the day or 2 like bigadv units.

Hope that Alienware rig works ok now, can you get anymore gpu's in it?

yeah that's true, but the gpus use more power and so then more heat than the bigadv units. with bigadv, you get more points/power usage, which is a big deal. but they can be a headache.

thanks. no, the alienware only holds 2 double wide gpus. now i have to in there and they are both going.
---
Personally, the London 2012
marktwain
Nov 23, 06:50 PM
I can confirm these are indeed the prices you will see. As for other details, none have been given. I'm sure we'll be told the details just before opening, such as what discounts can or cannot be combined by customers, etc. Expect all new signage in the stores, as well as a switch from the traditional black shirts to bright red shirts which display a product on front and a clever saying on the back. iPod, iPod Shuffle, MacBook & iMac will be the variety you'll see.

Also of note...if you bought recently (in the last few days) and want to get in on the dicounted prices, bring your product back in and plead with the store managers...they have the authority to return and re-ring the sale with the discount sans any restocking fee. Of course, they also have the right to be jerks and say no.

One last thing...don't plan on getting much attention from the Mac Specialist tomorrow, they'll be busy ringing out sales. Know what you want and get in line. They've been building stock for the last few weeks, but some items, such as iMacs and MacBooks are in limited quantities. (Perhaps 30 of each model in stock...maximum)
---
New farcical London 2012 logo
keysersoze
Nov 16, 03:55 PM
AMD does not have the ability to produce enough chips. Period. They have sold their soul to Dell, and Dell will suck them bone dry.

Not gunna happen.
---
Lisa simpson last covered the
LTD blurb:
The entire industry is one big Apple "fanboi", bud. What Apple does, everyone else moves to copy or get it on. My "bubble" is the entire tech industry where it concerns the average user.
This is nonsence. If the average user was interested in just Apple, then why are Apple on a lesser market share for pretty much... everything but MP3 players? How come Android is proving more popular?
The London 2012 Olympics Logo
Happy for my :apple:TV.

I'm glad Apple has decided to return to the sub-note market - great job Apple!
---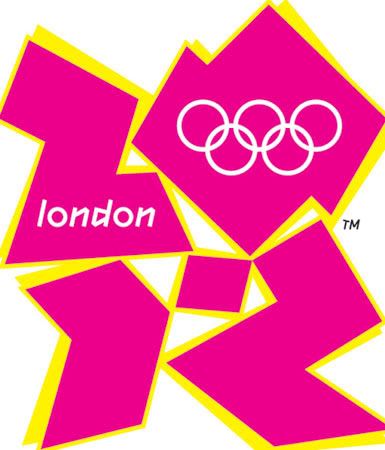 So, the London 2012 Olympic
ten-oak-druid
Apr 8, 05:36 PM
Once I went to Best Buy to get a toslink cable with a mini plug end for my macbook. The employee in the department asked if I needed help. I responded that I need a toslink cable with a miniplug end rather than the regular. The employee in charge of the cable section had never heard of such a thing. I described it but the employee had this look that suggested I was confused. LOL

Local retail would be worth a little extra cost if employees were actually trained to be knowledgable in the products. That would require paying decent wages to knowledgable staff. Sadly the retail outlets like to charge more and pay minimum wage to people who are expected to know the location of items on shelves and that's it. Most of the employees in Best Buy that I've encountered could have been replaced with grocery store clerks and the service would be the same. I'm not insulting the workers. Just pointing out the expectations of the clerks in these places. And of course if you want employees to be interested in the product line more, they should be paid more.
---
London#39;s much-maligned logo
Music_Producer
Jan 12, 04:20 AM
and just for the record, i don't want platium apple phone with surround sound speaker floating around it. ew.


I think people's first reaction to see a phone with speakers floating in air.. would be 'wow.. WTF!' instead of 'ew'
---
http://www.groupereflect.net/IMG/jpg/image_blog5.jpg
---
We're getting some sort of event down here in the big brown dry burning land on Friday - only three days to go till I find out if I can finally replace my 3G iPod and now that I'm back to earning real money again I might grab a few little accessories...:D
---
Tailpike1153
Mar 8, 10:08 PM
Yes, it's Apples highly erratic priorities that are puzzling.

Their extreme hypocrisy and superiority complex that causes them to go into denial in so many cases.

They stonewall and refuse to operate in a candid & open way with customers. Instead they practice silently hiding as many of their issues as possible.

Apples one true area of brilliance is their masterful art of marketing. In the finest example of typical American deceptive advertising, Apple describes their products as "magical & revolutionary".

What a crock.

They can't or won't even build a cool running MBP, after years on the market.

http://forums.macrumors.com/showthread.php?t=1105643

I won't get into a furball over your post. Which large tech company operates in a candid & open way with customers?
---
"Haters"?

Attack of the 16 year olds.

Explains a lot.

I hope he sold you a stolen iPad and you get arrested.
---
At the risk of having a Captain Obvious moment here, I think it's safe to say that the "we want Merom" posts are getting a tad old at best. That horse has been beaten far beyond anything resembling a humane death.

The fact is that while there are a select few of us (don't kid yourselves, the people who post on this forum represent a tiny fraction of Apple's customer base, albeit a loud fraction) that know the difference between Core Duo and Core 2 Duo, the VAST majority of users and customers neither know nor care. And to be perfectly honest, the speed difference in 99% of the things people use their computers for are unnoticeable. Try it for yourself. Web pages load at the same speed, email is sent at the same speed, and IM's come and go with the same frequency.

The truth is, Apple doesn't really care all that much about who is or isn't shipping C2D. They know that once they come out with the next big thing, all us Photoshop users and media producers will skamper to the website and order ours just as we would have if it came out a month ago. They have stock of MB and MBP to clear out, and there's no reason for them to rush into selling a processor that most people don't even know much about when their sales are still high. Their business is great, and more importantly, their big push right now is obviously iPods for the holiday season. This is a much more popular gift item, and the holiday shopping season is barely gearing up.

C2D (or whatever is next) will come when Apple sees novelty sales for the iPod starting to die down. Not before.
---