Funny Videos SCREENSHOTS
Of course, all the haters will cry foul.
And of course you fanboy droids will just turn over and cry "Tickle my tummy".
---
funny babies, funny videos
Karma, (in short,) is a concept explaining why some babies were born to great parents and others to bad parents. (It evolved into a concept of, be good in this life and you will be born into a good, or better life next time around.)

Hell all this time I was under the impression that it was a female dog, which is something real in this world. I hear a lot of people say Karma is a bitch. I should have known it was something made up and not something real.
---
or Die - Funny Videos,
joeshmo2010
May 3, 02:49 PM
Wirelessly posted (Mozilla/5.0 (iPhone; U; CPU iPhone OS 4_3_2 like Mac OS X; en-us) AppleWebKit/533.17.9 (KHTML, like Gecko) Version/5.0.2 Mobile/8H7 Safari/6533.18.5)

Love using tetherme cracked on iphone 4 to use personal hotspot with my unlimited data. :)
---
Space Shuttle, Funny Video
Bubba Satori
Mar 28, 03:50 PM
What exactly is a 'hater'? Someone that disagrees with the company line? Someone with a dissenting opinion?

Yes, it's the new iToy double think paradigm.
Think Different has been replaced by Don't Think At All, Hater. :rolleyes:
Sad, what long term koolaid abuse does to the gray cells.
What's hilarious is the preemptive timing of the hating predictions.
Poor, feeble minded bois must be constantly trembling in fear.
Not even Pavlov's dog drooled before the bell rung.
Scary iZombies are scary.

"Don't think haters. Agree with glorious leader."

http://farm5.static.flickr.com/4132/4991954896_4b42731d2d.jpg
---
[Vid] Women#39;s Football Funny
dethmaShine
Apr 29, 04:54 PM
I liked it how it was before.... :(

+1

It was confusing but they could have sorted that out.
---
Funny Videos: funny money 2
ToXicWaSTe
Oct 28, 07:47 PM
So, maybe i'm just crazy or something but i really want to try this. I've been waiting to get a Apple laptop some time now and i think this would be a great intoduction to OSX.

And now somebody is probably thinking im going to do this the illegal way.. But NO, several of my friends run OSX so no problem in getting OSX.

I just need help with the install and stuff, so hoped someone else was lose minded enough to help...

First off i have....
P4 (Northwood) 2.66Ghz, 533Mhz FSB, stepping 7 revision c1
Im not sure but think it supports: PAE, SSE, SSE2, MMX

So what build am i to use, so far as i can see it should be 10.4.6 or 10.4.5???
---
All Graphics » Funny Videos
Looks like Roambi??
Second guess is MicroStrategy
Could very well be, but I haven't seen that particular coolness demoed anywhere. Maybe an upcoming version of one of those, or some other business data visualizer?
---
Lots of the videos that
MacRumorUser
Nov 26, 05:33 PM
It's excellent not only in 3D but as a game in general. Levels are just about as varied and as long as they need to be that it never feels like a chore.

3D truly adds to the immersion. You enable it in the options menu (stereoscopic support).
---
Funny Video Americas Funniest
darthraige
Dec 13, 01:40 PM
I highly doubt an early 2011 verizon iphone. LTE, doubly so. If it's coming for Verizon, it will be unveiled/launch the same time as the AT&T iphone 5.

And if you're wrong and it's announced in January? ;)
---
Funny videos Images
I just bought the 23 inch several days ago. My serial is 2A6251XXXXXX and it shows up with a june 2006 production date. Like the earlier poster, it is very bright and I also turned it down a little. I also turned the color down to Thousands instead of Millions as a psychological trick for when i need it. Now after reading the pink hue replies (which i totally forgot about) I can't tell if i have a pinkish hue or if its my own paranoia.

1. Does anyone have a pic or example of the Pinkish hue?

2. Is there a way to test or tell which 23" model you have?l
---
funny vid. or Die Funny Videos
Note that it doesn't say "The iTunes Music Store is being updated." That's a pretty clear sign to me that not only are they going to add movies, it's also now just going to be the iTunes Store.
---
Funny video.
Happy birthday to Apple's 'ONLY' good OS! :)
---
LOL Funny Vid!
SilentPanda
Apr 21, 12:03 PM
It may be that the backend has a different value stored than what displayed in your cached version. Honestly I know about as much of the system as you do. I haven't seen that behavior exhibited but I do thank you for bringing it up so that it can be looked into.
---
of funny videos and funny
That is so crazy it's ridiculous. There is no evidence to support your statement. Mac OS X is not headed towards the "walled garden" universe that everyone seems to freak out over. Apple's just giving people who don't know anything about computers an easy way to purchase and find applications.

I do agree, however, that by not including applications outside of the Mac App Store Apple is diminishing the value of the award. I believe it is within their right to do so, although I don't like it.

Oh certainly they won't lock OSX down in the near future but it is a clear shun for any developer that doesn't want to play in their sandbox and take a 30% hit for the privilege.

Then again, we didn't have any sort of 'App store' 3 years ago. I'd say that's a pretty rapid pace for a big change in the way people are buying applications.
---
Funny videos girls:
notjustjay
Mar 7, 01:06 AM
I think there are a lot of factors at play here.

One is that virtually every other company not only has to compete with Apple, but with each other. So they have to cram the most features and specs they can into a product, while making as cheap as they possibly can, in order to stay competitive.

For example, take a MacBook Pro, and find ways to make it cheaper: Well, we can replace the unibody aluminum with a plastic shell. We could remove the backlit keyboard. We could replace the glass touchpad with a cheaper part. Take out the Firewire port. Hey, look what's left: a cheap laptop. Everyone tries to get it cheaper and cheaper so they can outsell the other guys. Meanwhile, Apple puts in whatever they want and charges whatever they want, because they've built themselves up a position where they know people will still go ahead and pay it.

Also, because of the tight competition, companies are afraid to take risks. Remember when the USB por had just been introduced? This was a real chicken and egg situation for PC makers. No PC maker wants to be the first to switch to all USB ports because (a) it will cost more money to put the new ports into the board, and (b) they know it will annoy customers who will have to buy all peripherals. Customers will simply buy the competing brand because it's cheaper. Now, someone eventually sells a PC with both USB and PS/2 ports so you can slowly start the upgrade trend, but it's slow for all the above reasons.

Same for the floppy drive: nobody wants to be the first to ship without one. It would be seen as being "too different" and cause lost sales to the competition.

Then comes Apple with the iMac and its all-USB ports and no floppy. You want an iMac? You're getting USB. You're getting no floppy drive. There's simply no choice about it. There's no competition, either, and Apple is already known for being more expensive so that's not even a factor. Apple decides they want to push the standard forward, and frankly you have no real choice about it (if you intend to stick to Apple).

Then the market opens up (for USB) or perception changes (it's OK to not have a floppy drive) or Apple defines something cool that people copycat, and in all cases Apple's marketing engine claims credit for changing the industry. Repeat something enough times and everyone starts to believe it...

And, to be honest, there's also lots of confirmation bias going on.
---
Sick Funny Videos
Clive At Five
Oct 3, 01:44 PM
Steve Jobs says "iRetire" and walks off.

hahahahahahahahah!

That's classic!

-Clive
---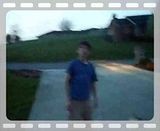 funny videos.com.
MacRumors
Sep 25, 10:57 AM
http://www.macrumors.com/images/macrumorsthreadlogo.gif (http://www.macrumors.com)

Apple held their Photokina Media Event (http://www.macrumors.com/pages/2006/09/20060914090209.shtml) today and announced Aperture 1.5.

Aperture 1.5 provides more iLife inegration, plug-in support for Internet services, and advanced library and editing features. An early summary of features are listed:

• More flexible use of storage. Photos on DVDs and other storage.
• Offline media can be "edited"
• iLife, iDVD, iWork, Keynote integration<
• Plug-in API offered. Plug Ins for Gettyimages, iStockPhoto, and Flickr available, with more coming
• New Loupe, Magnification no longer tied to specific settings/steps.
•*Loupe shows color information
• Improved Meta-data support, allowing meta data assigned to several images.
• XMP format is supported
• Better sharpening tool
• New full-screen comparison mode for several images at once
• iPod/iTunes integration. Transfer photos to your iPod

It is a free update to existing Aperture owners and should be available later this week.

Please keep discussion on topic. If you are disappointed with the media event for lack of other announcements, discuss it in the Media Event thread (http://www.macrumors.com/pages/2006/09/20060925104838.shtml). Otherwise, this thread is for Aperture
---
Screenshots Funny Videos
Went into this thread expecting the leather-bound version of iCal to be dropped, was disappointed.
---
Funny Videos are updated every
saxamoophone
Apr 29, 04:41 PM
Wirelessly posted (Mozilla/5.0 (iPhone; U; CPU iPhone OS 4_3_1 like Mac OS X; en-us) AppleWebKit/533.17.9 (KHTML, like Gecko) Version/5.0.2 Mobile/8G4 Safari/6533.18.5)

So will ipad3 or ipad4 will be running MAC OS X??
---
Sorry folks, unlocked/locked correct threads this time. :D

http://forums.macrumors.com/image.php?u=23036&dateline=1294073881
---
Coolerking
Sep 12, 08:37 AM
Yes, you can dream. Dream it you ********** dreamers.

LOL! Nice
---
Hello guys,

I found some more info about open source 10.4.8 kernel. :D

http://macgeek.freeflux.net

http://semthex.freeflux.net

Check it out...
---
That's what Microsoft does. Copy Apple and make the copy so bad that Apple can't quite sue them. MS has been doing that for DECADES.
That's why I call MS "The Worlds Biggest Out-Of-Focus Copying Machine".

It's not good for consumers in the long run. We get stuck with expensive and inferior copies of Apple products. Yuck.

A Microsoft App Store is almost too hilarious a concept to think about. Thinking about it might make good therapy for depression but could have side effects related to excessive laughter.
If they're very lucky it will be Zune2.

MS has been focusing on Enterprise features? Odd. Our MS based computers at work are actually worse to use than Windows computers at home. Perhaps our IT guys are just being cruel?

Have Fun.
Keri

MS knows 5 things, more or less:

1) How to extend boredom and bad software into the enterprise
2) How to copy (poorly)
3) Office suite rehashes
4) Xbox
5) How to ride the coattails of their universal licensing racket

For quite a long time now, the only thing MS has had left is empty talk. Lip service and blustery denial, i.e., tablets are a fad, Apple rounding errors, etc. All of these are excuses in the face of continued, embarrassing criticism. MS is all about excuses. Ever notice that? Whenever it's question period Ballmer always has an answer - even if it sounds batshit insane. Of course, excuses don't put insanely great products into consumers' hands (unless it's substandard copies three years later!) But that's OK. MS wil "get it right" eventually. We keep hearing that. Just give them time. Meanwhile Apple, at a fraction of the cost, redefines entire markets overnight. It's almost like business as usual at Apple: redefine markets and create new ones. Lead the way forward. So in other words: no waste. Money spent wisely. Which leads me to the next point . . .

Did you know that Microsoft has outspent Apple roughly 8-1 in R&D over the last decade? Yup. 8 to freaking 1.

And in that time - a decade, Apple has produced Mac OS X, Mac OS X Server, lots of groundbreaking Mac models (multiple iMac versions, the iBooks, MacBooks, MacBook Pros, MacBook Air, Power Macs, etc.), iPod, popularized Podcasting, iTunes, iTunes Store, iPhone, iOS, Apple TV, the App Store, Mac App Store, and, of course their current game-changer: the iPad.

Microsoft, on the other hand, for 8x the money, has come up with: another back-asswards Mac OS X clone - a Windows rehash that they're trying to shoehorn onto tablets with varying degrees of failure, some bloated Office retreads, the Zune, Kin, Bing, and Windows Phone 2007. If it wasn't for the Sony-inspired Xbox (Red Ring of Death included) and a Nintendo-inspired Xbox controller, Microsoft would have nothing but a string of failures to show for roughly 80 billion dollars. The ratio of R&D to revenue for both companies couldn't be more telling. Of course, they put a lot of R&D into their Enterprise software. Which doesn't function any better today than it has years ago. We're still on XPee at work. So, of course it's all useless to us. It's hard to get excited about Exchange and Outlook.

That's right. $80 billion for a PlayStation clone, an accessory to make it work like a Wii, an also-ran search engine, and what's left of Nokia.

Is it more funny than sad? I'm not sure.

Any random person picked off the street could have run Microsoft better during the last decade. Mind you, not that a lot of other CEOs are any brighter (here's lookin' at ya, Acer!)

Microsoft does two things really well, though: Retarded product names and waste. Add these to the other five above. The list still doesn't look any better.

Cheers
---
George Bush doesn't care about black people, but STEVE DOES!

*Kanye hugs Steve*

Take a photo.
Print the advert.
Done.
---