mortal kombat 9 scorpion
Bill McEnaney
Mar 27, 08:46 PM
Of course it did. I think at one point or another all of us experienced some type of emotional pain where our sexuality is concerned. Who wants to be different? Or preached to? Or told by people like you that we may have some type of mental health issue? Or be discriminated against? It's scary and painful.

I can only imagine what the people you know felt conflicted about. I hope that they can find themselves in a place where they will be accepted for what they are, and not what those around them think they should be. Am I wrong to think that if you know these people, their homosexuality wasn't readily accepted by those around them? Of course they would be conflicted. Nobody wants to be hated.[/quote]

I'm sure many rejected my two friends because of their homosexuality. If anyone has deliberately caused them any pain because of their homosexuality, the guilty one should make amends for the harm he did. If anyone attacks my friends verbally when I'm with them, I'll be the first to defend them, too.

MH, please try to give others the benefit of the doubt when they seem to hate you. I can imagine the pain a same-sex-attracted person may feel when a Christians say, "Hate the sin, and love the sinner." Some might think, "Oh no, what will these people do because they 'hate the sin?' Will they keep telling me that I'll go to hell? Maybe they'll beat me up to punish me for my 'sin?'" The pain and the fear must be horrible."

I can hardly tell you how much emotional pain I felt after what some people did to me verbally and physically. I know how it feels when others assume that, since I'm handicapped, I'm mentally retarded, too. I've been in restaurants, where waitresses asked my dinner companion what I wanted because they thought I couldn't order my own food. I even think a male acquaintance of mine sexually abused me when I was a teen.

Emotional pain is nothing new to me. In 1991, when my clinical depression was severest, I almost committed suicide. I don't even pretend to know what emotional agony you feel or felt. But I do know how a felt when I planned to poison myself.

I don't hate you. I'd be honored to be your friend. But if you think I do hate you, I hope you'll change your mind.

I guess with enough "therapy" we would be able to persuade you to become a homosexual?
From what I know about repairative therapy, persuasion doesn't change anyone's sexual orientation.
---
mortal kombat 9 scorpion
teasphere
Apr 13, 09:22 AM
The product looks good for what it is, and I read most of the comments here... while I'm not a video guy I am an artist and IT professional and I do have to agree that Apple is strangely moving away from the core pro market that was very loyal. I have seen more and more artists move back to PCs lately and even though I have been moving the other direction, I can't fully blame them.

I know Apple has a plan and they stick to their guns, but I just think they may be shooting themselves in the foot by going so fully consumer market. Avid has a lot more as far as hardcore features and scalability. Apple has basically dropped their server line and they are on a path of dumbing down many apps to fit a more iPad/App market. They are still powerful and "pro" apps but much of the scalability and truly "pro" features seem to be dwindling day by day. That's my concern.
---
mortal kombat 9 scorpion
Alex you have made some very cogent points. I hope someone at Apple will listen.
---
mortal kombat 9 scorpion
for crying out load, who cares if a pc can do its sums better than a mac. My brother does maths better than me but i kick him in english.

In other words if i am more productive on my mac then it doesnt matter that it might be a little 'slower' it is a faster machine because i can work faster. End of story. New Thread.
---
mortal kombat 9 scorpion
toddybody
Apr 15, 10:11 AM
Hahaha, if I doubted your gayness for one second, you really convinced me with that last part..."self-hate". (very standard, piss-poor rebuttal I get from every butt-hurt gay (no pun intended!) that feels MY views don't align with theirs)

Sorry, kiddo, I do not hate myself or my fellow gays and lesbians. AT ALL. Go ahead and step outta the glittered box you live in and learn to understand that one does NOT have to support every single aspect of this lifestyle. Are you effing crazy, dude!??

We're all quick to criticize the Apple fanboys who drink Steve's kool-aid, but guess what, I'm no "fanboy". I'm a gay male. Not an uber fan of the gay agenda that supports every bit of it. I don't. DEAL WITH IT.

How dare you say I hate myself just because I have a entirely different point of view.

Theres ways to express your opinion (even if its pretty unpopular) without stooping to this. Not Cool
---
mortal kombat 9 scorpion
Silentwave
Sep 25, 11:41 PM
I'd pay for them to try and do a low voltage Clovertown like they did Woodcrest with the 5148LV. That one had a TDP not far off of Merom.
---
Fatalities: 16 per 100000
Originally posted by ddtlm
The result for my OSX 10.2 DP 800 G4 on the floating test is 85.56 seconds. I used -O and -funroll-loops as flags.

So this is about 45% the speed of my P3-Xeon 700. Not very good at all, but it falls within the ream of believeability.

Other than a -O to enable/disable any optimisations at all, what effect can you achieve with the remaining optimistion flags to GCC? I'm more surprised by the lack of variation they achieve on PPC than the actual relative performance - having looked at the PPC code briefly, it looks like I'd expect it to be slow :mad:
---
John 3 16 Valentine.
Liquorpuki
Mar 15, 11:38 PM
I did a little reading and now am a one minute expert... :p

I've read these reactors did auto shut down when the earthquake hit. The problem is that the rods create tremendous persistent heat even after a shutdown, and it is the lack of cooling water that is causing the problem.

Could it be considered a myth that any nuclear reactor can be expected to automatically safely shutdown when power to all safety systems are lost no matter how it is designed?

And who was saying this could not be like Chernobyl??

If you want to get technical, the lack of cooling water was caused by the inability to activate the backup generators. The switchgear for the backup generators was flooded by the tsunami. I could come up with a ton of engineering design decisions that could've prevented this and none of them have to do with the reactor or nuclear technology
- Not putting critical switchgear in a basement that could get flooded
- Pre-installing pumps in the basement to remove the water in the case of a flood
- Having a redundant set of switchgear/BU generators with an additional switchover scheme in the event the primary switchgear malfunctions
- Having an additional distribution panel or tap point so I could use portable generators to power the cooling system
- Building a taller tsunami barrier
- Putting all critical components in a secure building, not just the reactor.

Even though the radiation leak is devastating because, well it's radiation, it's the electrical and structural engineers who failed here, not the nuclear engineers. Personally I think there needs be a design standards revision when it comes to nuclear stations, which is what I'm hoping other countries are referring to when they say they're watching and taking notes.
---
John 3 16 Valentine. verse of
superleccy
Sep 20, 06:11 AM
It's also far and away the worst. It's the televisual equivalent of drilling a hole in your skull and pouring pure ethanol into your brain.

Not quite. Having a hole in your skull and a brain full of ethanol is actually a pre-requisite for enjoying ITV.
---
John 3 16 Valentine. John 3:16
diamornte
Apr 13, 02:50 AM
Wait, what happened to all that talk of iPad integration? Another Macrumorfanboy wet dream?
---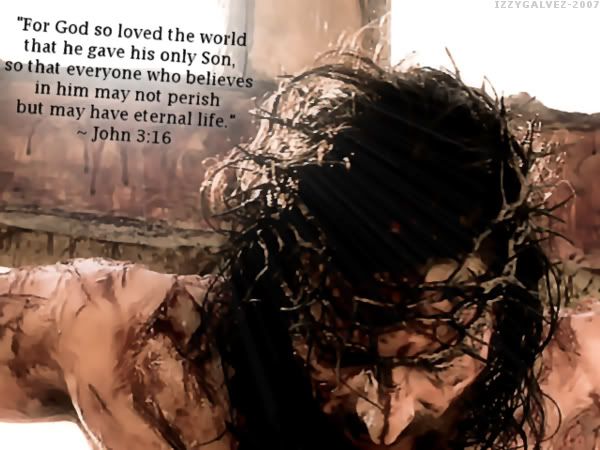 John 3 16 Valentine.
NathanMuir
Mar 24, 11:49 PM
Subtract the individuals affiliated with gangs and the mentally unstable and we're staring at a long list of homosexuals murdered by "mainstream" individuals, many of whom attended church on a regular basis

I find that statement extremely ironic given that there's a thread two below (as of 12:49am on March 25, 2011) that is on the decline/ death of organized religion. :p

and were in fact catholic. That their religious affiliations are not immediately telegraphed is not evidence of absence, but rather of the fact that 76% of the population self-identifies as Christian.

Proof? Or is this amateur hour on PRSI and we're allowed to make baseless claims/ assertions?

I have no doubt some of the listed were/ are mainstream Catholics.

However, without proof, 'some' could mean 99% or 10%. IMO that's a big difference.
---
John
Why the obsession with Adobe? There are other companies out there as well.

Oh really.
Ok, tell me what's out there that can substitute on a professional level Photoshop, After Effects and Illustrator.

I am sure you don't work on the business, so you have no clue.
---
John 3 16 Valentine.
Come to think of it...it wouldn't be too bad if Japan had to mass evacuate because of contamination. I mean, that place might eventually like blow up and flood at some point in the future right? It looks like it's on the verge of happening actually.

That would be pretty cool if they evacuated now. I mean, where would they go you may ask? I think they would mostly come the the US. I mean, we sort of helped them build their country up after WWII and we've always had pretty strong ties. Our economy is similar too.

Hey, we'll take Toyota, and Sony, and Mitsubishi...and heck, whatever can fit on the barges. :) I think it would be pretty symbiotic too as we use a lot of their crap anyway so might as well bring it all home. They have like the best manufacturing in the world and the US can use some of that today. We have lots of barren land all over the place that can be used for industry and Japanese ppl have the money to build here, rather than in the expensive cramped up island of theirs. Jobs for all! woot!

wtf?

http://pic.phyrefile.com/n/na/narf/2010/06/14/facepalm.jpg
---
and Xeons were
I don't want to seem judgemental, but the last thing I ever plan on doing is selling my G5 Quad. I mean like I will have my G5 Quad until I DIE. Why would you do that? It runs classic. It runs Adobe native. It is pretty fast for email and word processing. ;) And it runs dead silent. It's the perfect backup for when the Mac Pro goes down. At the very least it makes for a great HDTV player and recorder with EyeTV 500 or Hybrid attached.

What was your reasoning?

And what's up with you not knowing the 8-core was coming? This is very old news. Some of us have known since early this year. :confused: :eek:

i wish i could have kept the Quad for some of those reasons mentioned, but it's purely down to financial reasons, i simply wouldn't be able to afford keeping both. I'm a film-maker just starting out, so i'm not getting a very steady income that is related to work done with a computer to be able to justify such expenditures etc.. firstly i got a decent price for my quad, i wouldn't have sold otherwise, it'll only be a few hundered pounds for me to upgrade to a mac pro, but i sold partially because i'm one of those who likes the newest etc.. but main actual reasons are
1) I mainly use HDV with Final Cut Studio, so the performance bump would be very useful for me, obviously more of a luxury, FCP worked fine on the quad, but anything better is worth it. 2) I use adobe but any of the few deadlines i have don't really rely on the use of adobe software, but i know in a few months the use of adobe stuff will be much more important to me and i'll have to buy a license, CS3 will probably be out by then as well as other Universal Binary converts, and i imagine the Quad will only be worth having for people needing a backup machine, the value of it will drop like anything, no?? rather sell now while the value of it is still fairly high, and especially because they are out of stock everywhere. 3) I get a windows capable machine that is powerful enough to let me use some software i wouldn't have been able to use before on my 2.4ghz, 1gb PC, as well as run games properly on my 30". Buying a seperate similar specced Windows PC wouldn't be worth it for me, but the situation with bootcamp is just perfect for my needs.

If i was running a steady business, no way would i have sold the Quad, but i'd rather sell now while i can afford to be sans mac, rather than down the line when i know the mac pro will be extremely sought after and get bottom dollar for the quad.

oh i knew the 8-core was coming out, i just didn't know it would be this soon, i've only recently started getting into the 'underground' gossip of macs, and i don't know where i got the idea from but i thought the octo would be around Q1/2 of next year, and i would just have just done the upgrade myself if it warranted it. Anyway i was able to finish all my work this weekend before i shipped it today, so in a strange way i have a sort of holiday thanks to this news, though as a recent mac convert i can't believe i used to live like this, already missing her. :(
---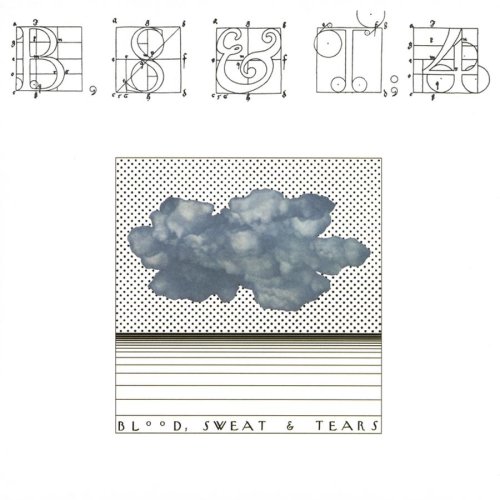 John 3 16 Valentine. 3.
c.hilding
Oct 27, 01:14 AM
You are right Multimedia, it's too early to worry about the FSB, we don't even know what rate they've put it at yet. ;)
---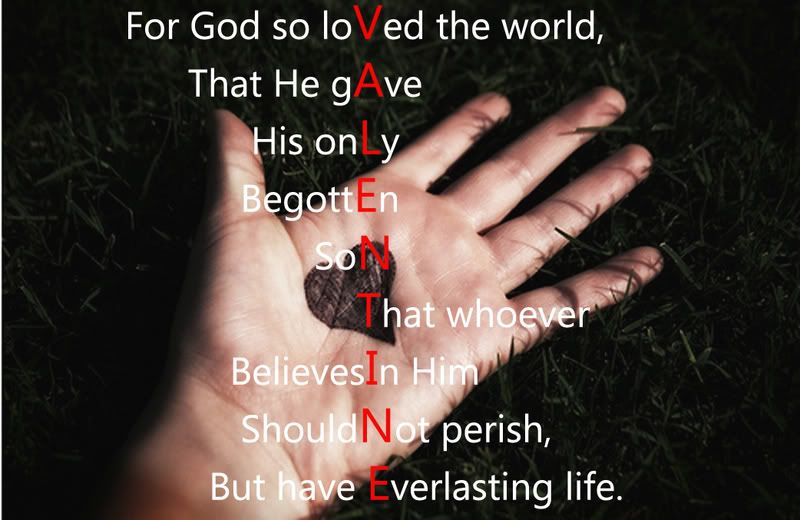 John 3 16 Valentine. can be
Lord Blackadder
Aug 29, 03:55 PM
I dislike Greenpeace - their list may or may not have some relevance but this is one messanger I wouldn't mind shooting.
---
John 3 16 Valentine. with
Not all organic foods are actually organic.
---
John 3 16 Valentine. resident
wordoflife
Mar 18, 11:53 AM
I hate how these carriers work in the US.

If you give us a data allowance, that is what you give us - regardless of how we use it.
If you were giving us unlimited data, then I could understand why you would be charging for tethering. But that would go bad anyways.

I know its in the contract, but thats cheap.
---
John 3 16 Valentine. 2/16/2011
Sounds Good
Apr 14, 10:15 PM
Nah, no feathers were ruffled.

Just trying to show some FEELING by using UPPER CASE words. ;)
---
Haven't read through all the posts, but I've always believed and said [since Intel's unveiling of it's Core line-up roadmap a few months ago, even before re-naming it Core 2] that Woodcrest would be used in Mac Pros.

CONROE WILL BE USED IN A NEW LINE OF CONSUMER TARGETED [gamers and people who like the option of being able to upgrade, even if they probably won't] MAC TOWERS. Go ahead, let the "this is just another headless iMac rumor again" flame-fest start :rolleyes:. IF IT DOESN'T HAVE A SCREEN BUILT IN TO AN ALL IN ONE DESIGN, IT'S NOT AN IMAC DAMNIT!!! :mad:

"Mac [whatever]", or maybe just "Mac", will probably have 1-2 models in the $1000 - $1500 range. If there's 3 models, which I doubt because they'll probably want to keep a $500 price difference between this and the lowest Mac Pro model @ $2000 [assuming Apple keeps the current pricing of the PowerMac line-up], it'll be a $1000 - $1700 range. These might sport the same aluminim alloy enclosure as the Mac Pro, but I'm betting that they'll use a different material, and possibly form-factor all-together to further distinguish this consumer tower line from the Mac Pro line.

I would really like to see a consumer priced, Conroe powered Mac tower [maybe it'll be a mini tower] with the same black finish as the current black MacBook.

That would be cool because then we would have 3 consumer Macs [not including the MacBooks]; 2 in white, the Mac mini [yes, I'm aware that it has a silver trim :rolleyes:] and the iMac, and 1 in black [this new Mac consumer tower]. Maybe they'll offer it in white too... as long as the white doesn't turn yellow as reported with the white MacBooks [which has already been resolved], that would be cool too, but I doubt this option... but maybe. :p

Oh the possibilities!!! :D

EDIT:
Just read the AppleInsider article and saw this:
"The new systems, which will succeed the Power Mac G5 at the forefront of the company's product matrix, will also be available in a single processor configuration for a substantially reduced cost..."

The key part of that statement is "available in a single processor configuration for a substantially reduced cost". I'll bet that THAT will be the consumer priced, Conroe powered tower that I'm talking about, will NOT be Woodcrest powered, and won't be called Mac Pro [possibly Mac Pro mini, but I don't quite think so], as they won't be "Pro" class workstations powered by Intel's server class chips.

Just my 2 cents... ;)
---
I agree that it'd be unwieldy if it required use of a computer. Which is one reason why I think, given none of the facts so far suggest use of a computer is necessary, it doesn't need one.

i think you misunderstood the recent reports: the consensus interpretation is that iTV does require a computer, and that the hard drive is just for buffering.
---
mac jones
Mar 12, 04:53 AM
You had said "it was just some hydrogen tanks which exploded" and mac jones seemed concerned that the whole reactor had blown up. I was just adding some updates to the thread which seemed to make more sense of the situation based on the limited information available.

Sorry if it wasn't up to scratch.


How do you know what is was?. I don't have a clue. If you really know post it. I'd LOVE to get this sorted out as i'm a bit worried now.
---
danielwsmithee
Sep 12, 03:53 PM
I have to disagree with many of the comments on this thread. I think this is an ideal device. I don't want a computer connected to my TV I want to gain access to the content on my computer on my TV. It is two different ways of looking at these products.

As far as not having a DVR/tuner that should be done on your computer. The products available from elgato eyeTV etc. are already excellent and probably much better then Apple could start up and hope to compete with. EyeTV is already compatible with iTunes and the iPod, and it will be for this too. You just have to realize that the recording is going to happen at your computer not your TV. I really think the combination of eyeTV, iTunes and iTV is going to be much better then any competitors MCE etc.

It all goes back to Apple's philosophy of making the computer the center of your digital life. The TV is just a tool now to view what you have on your computer.

This does also offer one advantage over the mini besides price component video.
---
acslater017
Apr 15, 10:50 AM
I have a couple problems with this approach. There's so much attention brought to this issue of specifically gay bullying that it's hard to see this outside of the framework of identity politics.

Where's the videos and support for fat kids being bullied? Aren't they suicidal, too, or are we saying here that gays have a particular emotional defect and weakness? They're not strong enough to tough this out? Is that the image the gay community wants to promote?

Man, being a fat kid in high school. That was rough. There were a number of cool, popular gay guys in my school. I'm sure they took some crap from some people, but oh how I would have rather been one of them! But hey, I'm still here, I'm still alive.

Bullying is a universal problem that affects just about anyone with some kind of difference others choose to pick on. It seems like everyone is just ignoring all that for this hip, trendy cause.

There's nothing wrong with focusing on a particular issue. The Japan tsunami is not the only suffering going on in the world, but people raise money and raise awareness about it cuz it wouldn't make sense to rally around "fix everything".
---