Florida State
This is funny. Welp, glad I don't buy stuff at Best Buy.

It's my 'try before I buy store', as we don't have an Apple Store in our city.
---
F**k S**t Up Live Wallpaper -
Is there a sign-up page, or are all apps automatically considered? Not that I'd ever win, but still ;)
---
choosing the wallpaper.
The reason I was anticipating a new MacBook Pro is because as of right now, I have someone interested in purhasing my Powerbook. And it would have been perfect timing.
---
join former FSU football
Verizon won't have much time to run this commercial. With 3G 850MHz roll-out in full momentum, AT&T will begin to cover more geography quickly.

As for dropped calls, I have dropped calls with all the carriers including Verizon. It is fair to say that AT&T network quality earlier this year did decline substantially as more iPhone's came on the network. In my area, San Francisco, the recent launch of 3G on 850MHz has returned the network to a good quality level. Also, in-building coverage issues for 3G are past.

IMHO, and the way I purchase devices, what I have in my hand is the device that will serve me best. I have tried WinMo, Palm Pre (cheap plastic, a true joke of a device) and Nokia Symbian, Blackberry and Android. The iPhone is the phone I have settled on for the past 2+ years. Pre iPhone, I was always seeking for that once device that met all my needs. I finally have it.

As for you Verizon users, CDMA is a dead end technology that most carriers in the world are abandoning. Look at what's happening up north with Bell and Telus. Over the next couple years, the new phone assortment for Verizon and Sprint will dwindle relative to HSPA. Eventually Verizon will have LTE but they won't have the geographic coverage of their existing network before 2015.

Lots to think about when you choose a network provider or device, huh?
---
Florida State Football
TheMacBookPro
Mar 19, 06:15 AM
Wirelessly posted (Mozilla/5.0 (iPad; U; CPU OS 4_2_1 like Mac OS X; en-us) AppleWebKit/533.17.9 (KHTML, like Gecko) Version/5.0.2 Mobile/8C148 Safari/6533.18.5)

iPhone is a great target because of the "holier than thou" culture that Steve Jobs helped create. And now they come out with a phone with a shatter-prone back, flat/square as a brick, still retains the small 3.5" screen and the antenna problems. This is all excellent fuel for the haters.

Even with all that it's still the best phone out there, but the 4 is an even easier target and it's starting to wobble on it's pedestal. Now, when you pull out an iPhone 4, you can expect "oh, you got one of those."

You can thank Apple for making this all worse with it's stupid design decisions on the iPhone 4. They have a chance to fix a lot of this come June.

Not that they need to change anything, obviously. Keep the same shatter prone design, horrible ergonomics, 3.5" screen and just bolt on the A5 chip and everyone'll still lap it up ;)

One a slightly more serious note- the 'haters' hate the iPhone because of 1)Jobs and his (stupid) smug-ness (iPhone is the best phone the world. The screen is far better than anything else. Everyone is copying us, we are the benchmark and everyone else should bugger off) and 2)the fanboys who lap it all up and 'spreads the word' like door to door salesmen.
Then, when someone disagrees with them (God forbid), the fanboys call the 'iHaters' retards because obviously the iPhone is the best, Android users are just too poor to afford an iphone and thats why we 'envy' (LOL) iUsers and so on.

Rant directed at nobody in particular. Just getting it out of my system.
---
"Florida State" and
I've been wanting to do this for a few years now. Thanks! ! !
---
fsu-package.jpg
theregoesmybus
Aug 7, 10:00 PM
I purchase an Apple 30" display 2 1/2 weeks ago for $2499. Before I think about calling Apple, anyone have any thoughts on whether they would issue a refund for the difference? Or suggestions on how to ask?

Thanks, Andy
---
pictures fsu auburn hair
AP_piano295
May 4, 03:17 PM
Guns are tons of fun and I will probably own a few one day (when I live in an area where i can actually use them).

Gun's are dangerous and it's perfectly reasonable for pediatricians to talk with and inform parents about those risks and how to mitigate them. You'd be amazed HOW LITTLE some people know about raising kids

http://img849.imageshack.us/img849/1568/stupidq.th.jpg (http://img849.imageshack.us/i/stupidq.jpg/)

Uploaded with ImageShack.us (http://imageshack.us)
---
fsu, landscape wallpaper
So last night I was checking my email after work and my computer makes a weird beep. I realized that the sound is made by Connect360 when a connection is made to an Xbox. I opened the program and it says my 360 is connected and media is being shared with it. This means that whoever stole my 360 is still in range of my wireless network.

Got in my car with my laptop and found the range on my network is a bit larger than I had expected. About 8-10 houses on my block get at least some signal from my network

This morning at 5am, my 360 connected to the network again and I decided to take a walk around the neighboorhood to see who was awake. I found two houses within range of my network that had a blue glow in the window from a TV. When the 360 was disconnected from the network about 30 mins later, I walked back around and there was one house that no longer had the TV on.

I'm going to call the police department and talk to the officer that has been handling my case. I'm pretty sure I don't have enough information for them to get a search warrant but I'm getting more confident about actually getting my 360 back than I was three days ago.

Bust some balls, HOOAH!

It's like CSI for gamers, lol.
---
FSU Cowgirls Jorts
Remember the years of the clones? Apple is a whole widget company. They will not suceede by emulating M$ and selling software to other peoples hardware. Ever.

Steve wasn't on board with the first clones and Apple wasn't on Intel yet, in my eyes there have been clear signs (now and in the past) that Apple and Steve are still open for the idea of licensing osX to other vendors if necessary. There big time investors also won't take 'just because' as an answer to why Apple won't license there OS, if the growth stops than there is no alternative.

Don't forget hell did froze over several times lately.
---
83 florida state wallpaper
AppleScruff1
Apr 10, 11:33 PM
That's what Microsoft does. Copy Apple and make the copy so bad that Apple can't quite sue them. MS has been doing that for DECADES.

Keri

Did they copy Apple to get 90% of the market?
---
florida state wallpaper know
TheMonarch
Sep 7, 10:01 PM
And he sucked.

I also think he sucks. Not only that, but he has an ego problem. Nothing pisses me off more than artists bitc*ing on TV because they lost to maroon 5 (kanye did that) and how he is so much better and he should have one and other crap.
---
florida state wallpaper play
No, because then as pointed out by your MS friend, it would be Windows NT 6.1 ;) Your blog post even says it doesn't make sense, so I don't see how "MS gave you info" when your "source" says it doesn't make any sense.

The reason why it is 6.1 is to maintain compatibility with software/drivers that worked in Vista - they did not want another Vista moment!

I don't get why everybody hates this UI change - I personally think it looks a lot better and people will not get confused:).
---
florida state wallpaper many
AnonMac50
Apr 30, 03:56 AM
major kernel version

1,2: 1.0 and 2.0
3: 3.0, WfW3.11, NT 3.51
4: 95, 98, NT4
5: 2000, XP
6: Vista
7: Windows 7 (but really 6.1):confused:

So the answer is, "marketing"

That's not the reason if I remember. They started count at 3 as 1 & 2 were "not real Windows". It was 3, 95, 98, ME, XP, Vista, 7; or something like that. It is kernel 6.1 because they didn't want the incompatibility problems of jumping a large kernel version (ie XP 5.1 to Vista 6.0). But yes, it mostly is marketing.
---
Florida State Logo
dont refresh the news story page. There's a news ticker above that says what apple have released.
---
2008-09 Florida State
StuPidQPid
Jan 13, 01:34 PM
I beg to differ.:)

Actually he's right! I just tilt my PowerBook screen and can read the white on color #FAFAFA with no problem :-)
---
Florida State Seminoles
SuperBrown
Jan 15, 05:12 PM
REALLY REALLY hankering for a backlit apple keyboard for EONS! using the same backlighting features as on the laptop keyboards. If they can do it on the laptops why don't they do it on the keyboards?

I could not agree more.
---
2009 FSU Cowgirls
marktwain
Nov 23, 07:13 PM
Well, since I didn't open it yet hopefully they will be helpful. If not I'll return it and just get one online. I'm also hoping that the girl knew what she was talking about...

If you didn't open it then they HAVE to return it, then you can repurchase. The only exception would be if you had purchased online and configured it differently than what they stock in the store. That would HAVE to be returned via the online store.
---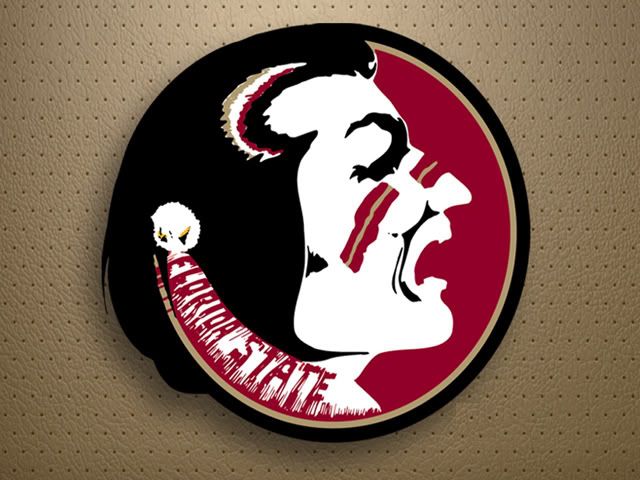 Re: If anyone wants wallpapers
Im waiting to see what the revision brings, and if the panel actually changed. I had the pink cast issue on the 23s I owned, and, even worse, it takes time to develop, which makes a quick return and replace impossible, as apple then considers them "repairable" and not eligible for a return.

For all we know, they could have had the new specs for some time, and now they are advertising it.

Anyone with a "new" 23?
---
dieselpower44
Jul 21, 09:59 AM
It just wouldn't be an Apple discussion without at least one, "Apple is d00m3d!!!11" comment.

Well, if they treat their customers this way then what do they expect?

Imagine an icecream stand, selling icecream cones "revolutionarily" cylindrical in shape and everyone's icecream fell out the bottom. Then, they remedy this by going "ok, we'll give you all a small piece of paper to glue to the bottom that will sort of fix the problem."
---
Bistroengine
Apr 5, 05:51 PM
Wirelessly posted (Mozilla/5.0 (iPhone; U; CPU iPhone OS 4_3_1 like Mac OS X; en-us) AppleWebKit/533.17.9 (KHTML, like Gecko) Version/5.0.2 Mobile/8G4 Safari/6533.18.5)



and I'm surprised at the angry people like yourself being so angry at another grown ups choice of words!who are you to tell me what i can and can't say?do yourself a favor and don't reply i don't suffer fools. think il quit this forum to many ignorant people

Well then, I'll do brogers a favor and reply on his behalf. I think you've again misinterpreted another persons emotions. I don't see that brogers is angry, he's simply disappointed at the number of forum members who resort to name calling and labeling when they don't agree with another's opinion. (Something I've been vehemently opposed to as well my entire life) Also, he is not trying to tell you what you can and can't say. The beginning of his post clearly states you can say whatever you want. Again, he's simply disappointed that ones right to freedom of speech on this forum usually ends with name calling. I find it highly ironic that YOU want to leave this forum because of too many ignorant people.
---
kernkraft
Jul 30, 11:22 AM
I think the Volt is a success in terms of meeting its intended design parameters. However, I think the whole notion of the all-electric car and plug-in hybrids are flawed due to our current infrastructure.

As long as we burn fossil fuels to get the electricity, the electric car is just sweeping the fossil fuel/pollution problem under the rug by putting the "dirty" side of power consumption out of sight (back at the power plant). Also, there's no way our current power generation infrastructure could support even a fraction of the population switching to electric cars. California already has rolling blackouts - if people stopped burning gas and switched to electrics, the problem would get drastically worse.

I think electric cars are a dead end for the present...At least until our entire power grid makes large-scale switches to alternative energy, and there is no timeline for that currently. Also, there is currently no guarantee that practical fuel-cell systems will ever be truly affordable or mass-producable. The current offerings are all extremely expensive, proof-of-concept vehicles with short useful lives.

We'd be better off with diesels or diesel hybrids. People don't want to admit it, but those are currently our best options IMO.

I really wish I didn't sound so cynical, but that's the picture as I understand it.

Very valid points! My only point to add would be that BMW already makes diesel cars that use the company's EfficientDynamics technology to regenerate wasted energy. In the end, what might solve our energy crisis is the combination of alternative energy, frugality on the user end and trying to capture and re-use as much energy and energy-intensive (to make) products as possible. To me, there is no great difference between a hybrid and a BMW diesel that stops in stationary traffic. Of course, in city centres, using a purely electric drive helps to keep the air clean, which is something that diesel engines are not good at.


Well, they should research capacitors then, never wear out, and charge veeeeewy quick. Like EEstor (http://en.wikipedia.org/wiki/EEStor)



Very good point. And not without a bit of irony as Rudolf Diesel patented his engine in the U.S. (608,845), and we don't use it - though that's because of the Oil companies, not the car companies.

I agree we should use the diesel. After the apocalypse, you could make your own fuel from zombie bodies!

Used vegetable oil or quality diesel would be a start...

True on the economies of scale bit - although the batteries are always going to be pricey.

I keep hammering the same point here, but the Volt would see a quite significant fuel economy boost by switching to a diesel engine to charge the batteries and run the motors. Sort it out, US car companies...it's not like we don't sell diesel here.

I heard it that the reason why BMW stopped selling diesel cars in the US was that the engines failed, due to the very poor quality. In Europe, you can get quality fuel, but in the US, diesel is still the fuel of trucks, primarily.

Just one statistics: in continental Europe (not in the UK), new diesel cars have been outselling petrol ones for almost a decade, despite the premium.

That's the great thing about a platform like the Volt, or anything like it: you can easily change whatever gives the electricity. Gas not working right? The American public finally getting their asses out of their collective heads about diesel? Just get one the right size, and hook it up to the generator. It works for trains. Small fusion reactors finally a possibility? Bingo!

If GM hadn't ****ed up when they tried bringing diesel cars to the market, it wouldn't be anywhere near as bad. We still have some old M-B diesels kicking around, and probably a good bunch of them run on SVO by now.


Subaru still sells FWD cars, just not in the US or Europe.

You may easily change the source of electricity (actually, you cannot, it mainly comes from coal and oil in the US, I think), but so far, there is no decent technology available to solve the problem of storing electricity. Batteries suck and the Volt still uses ancient batteries that you would find in all sorts of consumer products. That is a car, running on laptop batteries (or AA's, if you prefer).

Why did you burst my bubble of Subarus awesomeness? :(

Don't forget the dealership markup. Some of the automotive blogs have people complaining that the dealerships are adding a $10k markup to the already expensive vehicle.

You shouldn't have any impression about Subarus. They really have the traction of a train (AWD ones, of course - why would you buy anything else?!), but everything else is just midrange quality at best.

I've had a 1998 Impreza estate several years ago and it was OK. Recently, I've had a 2007 Legacy Outback from work. Nice glass on the top and good traction, but I have no intention of trading a BMW or Mercedes for it the next time. The interior is low quality and Subaru has no understanding of fuel efficiency, it seems. OK, it's a 2.5L engine, automatic and AWD, but still... 25 imperial mpg?!
---
A quick read through this thread is proof of why I normally don't bother reading or posting here.

Almost everyone has posted that they feel the next iPhone could look something like this...

...which is completely ridiculous based on logic and common sense. But it has been my experience that Macrumors forums and "logic" and "common sense" cannot exist in the same place at the same time.

Memory also seems to be a problem around here. For example, Apple's breakthrough smartphone that changed phones for forever, was completely and totally redesigned after its first year, because the design was incredibly flawed.

To not understand the significance of this, is really to forfeit your opinion on what Apple will or will not do. You CANNOT logically state that Apple would return to an aluminum iPhone (no matter how sexy it might look), after having already moved away from it.

2 straight years, the iPhone 3G and 3GS have unibody plastic design. The SAME one. This is not a coincidence, or laziness, or any other 4th grade opinion....its what the iPhone is. It's not going to change.

The most Apple will do with the design, is make it a little taller to accommodate more pixels, but the design will remain. They may offer a few more colors, or they may not.

Plastic, Unibody iPhones are here to stay. To state otherwise, is to fantasize, and ignore reality. (which is fine, just acknowledge it please).
---
bastiangatten
Oct 6, 01:02 PM
I have tried Verizon. It sucks. Even with the discount I get for working for GM it still sucks. Droped calls all the time. Half the time the conversation cut in and out and both sides would have to repeat their selves. And their customer service sucked too.

I have had no problems with AT&T and have had great customer service. I think ill keep my network.
---