Similar Eiffel Tower Prints:
ritmomundo
Mar 18, 03:37 PM
Thats some pretty narrow minded thinking there buddy. I'm just posting about some harassment I've been experiencing because of the phone I've purchased and was wondering if other iPhone owners have experienced it, and by judging from the responses a lot have. I already feel great about my purchase, and I haven't been here long enough to know if the users are fanboys. Judging from the responses I'd say these guys seem pretty fair. Pretty judgemental and silly post in my opinion.

I couldn't exactly call myself an Apple 'fanboy' either. If HTC made a better phone I'd gladly go pick it up, but I'm simply posting my experiences.

iPhone users want to believe they've got the best thing out there, so sometimes you could misinterpret comments or even compliments as "harassment." If people were really jealous of iPhone users, what is stopping them from buying an iPhone? Its not like it costs more, or something only select VIPs are privy to. In fact, many android phones cost more than the iPhone. Most people buy based on their needs (and android phones do offer a lot of features that the iphone doesnt). Some people (including some iphone owners I know) buy just to follow the crowd.

Based on your posts in this thread, and the fact that you think people are really jealous of your iphone, yeah, I'd say you're an Apple fanboy.
---
Eiffel Tower sketch in pastels
and if you ask an owner they'd say "why the heck does it still checkerboard on Safari when we try to scroll, that's why we sold the iPad 1". :o :(

Literally the only reason for my upgrade was the checkerboard lag. Still does it. Maybe by iPad 4 it'll be fixed.

Wow... I rarely run across the checkerboard on mine and when I do it's gone in a second or two. Not obtrusive.
---
Eiffel Tower 1887-1889
---
How to build an Eiffel Tower.
I don't know why Google is bothering. The Amazon cloud system *should be*/is great and competition enough for iTunes - both in terms of pricing (certainly) and usability (more debatable).

The fact that Android doesn't need an iTunes-esque system to compete with Apple means that they should probably give it up now.

Note: For the fanboys out there, please don't get too excited by this. Amazon's cloud is going to present new and interesting challenges for Apple, I don't think Google's failure to negotiate with the jumped up music industry is necessarily a bad thing, all things considered!
---
Tweet Eiffel Tower#39;s Sketch
Okay, MWSF 2007 was all about the iPhone, and anyone interested in Macs had to go somewhere else to find entertainment ... but it feels like this is the second year in a row when that's happened...

It seems as if Apple has (temporarily) abandoned any attempt to make Time Machine work with ethernet drives. What do we conclude about that? Apple screwed up? What's the problem already?

Penryn CPUs in MacBook Pros? Where? When? Is Apple in some sort of slow bicycle race, and thinks it should be the last major laptop manufacturer to announce this? I mean really, I's just like to know, because I'll buy as soon as they're ready. Unless I die of boredom waiting.

iPod touch gets mail. This is a big deal. Such a big deal, in fact, that I now don't need one of those razor blade shaped toys Steve announced today. And I doubt I'm the only one. The MBA looks horribly like the world's heaviest PDA, not the world's lightest laptop. I could be wrong, of course.
---
eiffel-tower.jpg
Did distracting iCal go away?

Unfortunately both iCal and Address Book are still hideous!
---
Eiffel Tower | | Appears in
IJ Reilly
Oct 19, 11:37 AM
Damn! Can only wonder what it cost back then..those were dark days back then...

I've bought and sold quite a bit of AAPL over the years since, but always held onto my original stake. My cost basis is around $4 a share. Now I can't afford to sell it!
---
Picture 1: The Eiffel Tower on
zimtheinvader
Jan 15, 01:54 PM
Who is Apple kidding, the ultra-portable market is for *cheap* ultra-portables or for Tablets. If I didn't buy a 7" touch-screen UMPC for $1000, why on earth would I buy a non-touchscreen, ethernetless, 13" envelope-sized "sub-notebook". The price is Pro-line, the lack of screen options, lack of graphics, lack of FW800, lack of ethernet, speaks otherwise. Even a touchscreen would have saved this thing, right now its just an incredibly expensive, thinner, backlit Macbook. I mean, I get it is thin, but are they serious? My MBP is thin enough....
---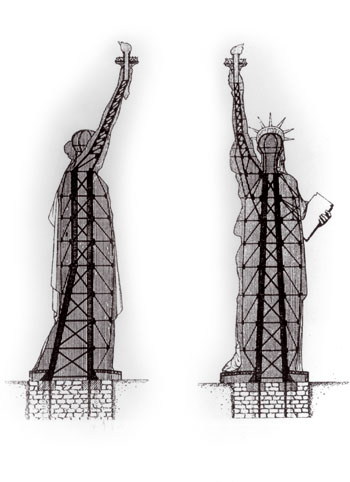 Collection Tour Eiffel. Sketch
---
Eiffel+tower+drawing+steps
I wonder how many people have been targeted/prosecuted based on the false assumption that the data logged was a record of the user's location, and not simply a list of WiFi and Cell tower devices obtained over a series of months.

I'd hate to think someone is sitting in jail as a result of this pseudo science being accepted as 'fact' by the courts.
---
Tour Eiffel sketch
I don't think this is wrong if the TSA has a valid reason for suspecting that a passenger is carrying something suspicious. Also, it should be policy that if you fail the screening test, a passenger should be allowed to go through a 2nd time, but perhaps with their arms in a different position (or something). They shouldn't be allowed to pat-down someone unless there's a reason, and all other measures have been taken.
---
6 at the Eiffel Tower
Yes Dad. :D

Ladies and Gentlemen of Macrumours, this is from Digitimes, they still owe me a G5 iBook from 2005.

Digitimes = wrong, always wrong.

I agree DigiTimes is very inaccurate with Apple rumors, but probably not the same for other companies-eg. Sony or Samsung.
---
PARIS EIFFEL TOWER DRAWING
I've just watched the video. Gizmodo really should be ashamed of themselves for that, it just isn't funny. It's disgusting.
---
eiffel-tower
Lammergeier
Mar 28, 02:40 PM
Cynical move. But it's naive to expect independent awards from Apple.
---
Picture 4: The Eiffel Tower on
Lord Blackadder
Aug 6, 05:10 PM
If GM had listed the Volt for a good price they'd have a major hit on their hands. This way, it's just gonna die quietly, and then they'll complain about the world not being ready for hybrids. :rolleyes:

I doubt GM could have made the Volt much cheaper. Hybrids are as yet nowhere near as cheap as regular autos, and never will be, since they are inherently more complex. I hybrid requires between 1 and 4 electric motors plus the internal combustion engine. It requires both a fuel tank and a battery pack. It also requires a transmission that connects the electric motors to the wheels as well as the internal combustion engine (except in series hybrids of course). A regular ol' gas or diesel engined car needs only engine, transmission and fuel tank.
---
Cute Eiffel Tower Kitchen
Stellarola
Apr 25, 11:53 AM
Looks good, I've been holding out since my first-gen iPhone.

...hopefully we'll see a Summer or Fall release? :)
---
New Eiffel Tower Sketch
This app is nothing more/less than an ad for Apple's ad network.

My head may implode.
---
of the Eiffel Tower in
On an i7 720 you won't get bigadv units done in time to get bonus points also I have an i7 980x that hasn't gotten any bigadv units even though I have it set up to get them. I suspect some recent changes on the server end are allowing only certain cpu's to get bigadv units and i7's probably aren't getting them. as far as the passkey I'm not sure it makes any difference for someone like you, I don't think there are any other wu's that get a bonus...

You can minimize the window and it will keep folding...

a3 units get a bonus.

i'm still getting some bigadv units with my i7s
---
Trina Mansfield, Eiffel Tower,
(I'm not necessarily saying he's right about saving FreeBSD, just that NeXT/Apple have contributed to it.)

Not really. There are from time to time fixes that are noticed in Darwin and ported back to FreeBSD by others, but Apple have a history of not getting involved with the projects from where they take code. The stuff about the kernel is especially weird, that's still the area where Apple and FreeBSD differ the most.
---
What kind of a world do we live in, where a man, Dressed up as a bat, gets all my press? This town needs an enema!
---
EDIT: In other news, rumor has it that Apple and NASA are launching a series of iPhone satellites on December 26th that will support the iPhone-SAT which will have 100MBps speeds with worldwide coverage using a series of Apple-owned satellites and taking the carrier completely out of the equation. There will be no more carrier exclusivity, because there will be no carrier. Apple will sell the phone for $700 unlocked with no monthly service charge, but will require you purchase an annual subscription to MobileMe for $99 for service.

Sounds like an awesome business plan to me :cool:
---
And now please give me grid-full-screen-view-of-spaces and waste less space in Mission Control
---
You're classy.

I hope karma greets you tomorrow morning with a swift kick in the mouth.
---
Popeye206
Mar 29, 08:03 AM
1. You intentionally ignored the point that referred to Apple's Terms of Service. For example, applications like VMWare Fusion, Parallels Desktop or even SuperDuper! could never be distributed through the Mac AppStore because they belong in a category that Apple does not ALLOW in their AppStore. As a matter of fact, even their own Xcode violates their TOS. But they wouldn't be Apple if the same rules also applied to themselves...

2. There won't be a Microsoft AppStore for Windows INTEGRATED INTO WINDOWS. EVER. Why? Because they can't for LEGAL reasons. Anti-trust lawsuits, anyone? Microsoft would only get away with that if they implemented a "choose your AppStore" program that would let the people choose which online store they want to use - just like they had to do it for the web browsers. I think that Apple should also be forced to do the same. After all, there is at least one other "AppStore" for the Mac out there that is even OLDER than Apple's own AppStore, and Apple misuses their power to drive those guys out of business. People stopped using Netscape when Internet Explorer came pre-installed on the operating system. Now people will not even try to look for another online store when the AppStore and iTunes are pre-installed on their computers. The same thing. The same rules should apply to Apple as they obviously apply to Microsoft.

Winni.... you're obviously playing lawyer and have no idea what you're talking about. Microsoft could do what Apple is doing. There is nothing illegal or anti trust about distributing software. They just have to play by the same rules as everyone else. If Apple was to give away the distribution, that would be more in line with anti-trust because then they would be using their power to give something that others pay for. As long as Microsoft would keep their rules within the boundaries of the industry practice, they would be fine to do the same.

Things change and companies with the better idea's thrive while others go away. Music stores are dying. Video stores are dying. Book stores are dying and software distribution stores are dying. But not because of just Apple.... because with the digital age many companies are by-passing channel completely and going direct. What Apple does would be no different than Ford or Mercedes distributing 3rd party accessories through their dealerships to their customers.

Also.... your rights on software depends on what's in the license when you buy it. If it's non-transerable, it's non-transferable. That's why you can get away with buying some of this software for $5. But it's not your legal right to resell. That depends on the license you agree to.

Whoa! The jury is still out as to whether the Mac App Store is a success. While a few apps at the top have trumpeted their success, I dare say there is a far greater mass of apps that are doing less business than before the Mac App Store opened.

In my own market segment the Mac App Store has reduced the cash flow for everyone due largely, among other factors, to the increased and sustained visibility of the freebies. It is crazy for Apple to court developers and then throw up a list of freebies alongside my own paid offering. Thanks so much -- for nothing! Where are the free alternatives to Garage Band, Keynote, or Numbers? You can be sure they are not on the same page in the Mac App Store...

As far as I am concerned as a developer, the Mac App Store is a waste of time unless we can all go write $1.99 apps that get downloaded by a million people (good luck!). Anything that requires significant development time is a loss. Plus, anything that costs real money can't be tried first from the Mac App Store. Developers still have to maintain websites, demos, and bandwidth but then pay Apple 30% for the sale in an environment that depresses prices. Success? By what measure and for whom?

I hear your point, but disagree. Putting your software in the App store will not guarantee success or failure. People buy what's worth it to them. They will pay for what meets their needs. Also, they have to know you exist too. Yes, the App Store can give you exposure, but you still have to market and sell your solution for people to find you or want you. Plus, the AppStore is one outlet and your other outlets should never be abandoned.

However... you're point on price is one to be considered. If you want to get impulse buys, you have to be impulsed priced. And as you point out... that is hard to compete in too.... back to my first point.

Please don't take me wrong... I'm not saying you're wrong... just pointing out that the AppStore does not guarantee anything if you don't have good sales and marketing behind it. Also, you have to have software people want.
---